Its Friday and I am so happy for that!! It's supposed to be rainy this weekend so it will be an indoor kind of weekend.
Unicorns are just fun. They are a magical creature that resembles a horse with a long pointed horn in middle of their heads. Way back in the 60's and 70's, my aunt used to collect unicorns so I knew what they were from a young age. At that time it was something unique to collect because you didn't see them everywhere. Then sometime in the 80's - unicorns exploded and were seen everywhere. Don't you hate when something used to be fun and a challenge and then soon after you can find it at the local dollar store?!
I have a tshirt with a unicorn and a funny saying and of course I cant think of what it says at this very moment. Here are some pretty pictures and some funny ones I got off Pinterest.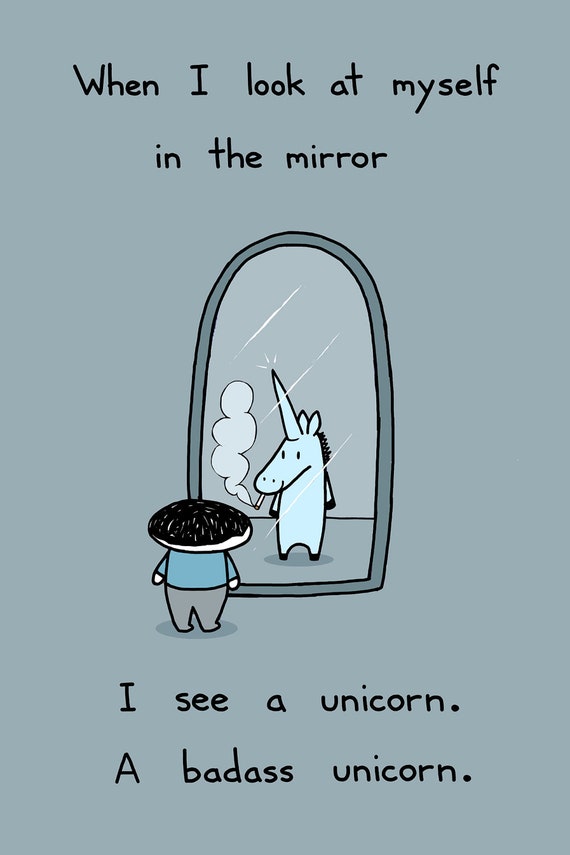 U2 is a band that I like a lot! I am really hoping they do another tour and come to Dallas. I've always wanted to see them perform live. I know that they're not for everyone and that some people are not a fan of lead singer Bono. I just really like their songs and the lyrics.
The latest huge hubbub was last year they gave everyone their album for free on iTunes. I for one was happy about it. Why complain about a free gift? Don't want it? Delete it. Oh well. I am enjoying the newer album and I like this song: The Miracle of Joey Ramone.
I also really like this one. Its very positive!
Here's one of their classics:
I hope yall have a fabulous weekend!! My least favorite thing about this A to Z challenge is that I have to post on Saturday. Who does that? Do you normally post on a Saturday? I'm just wondering because for me, i'm too busy to be at my laptop blogging and reading other blogs. That's just me....