Good morning y'all!! I was reading a few blogs this morning and saw that many of them were participating in the list hop. Bish Denham over at
Random Thoughts
sponsored this Listing Hop.
Stephen T. McCarthy
invited folks to specifically list their 25 Favorite Movies.
My list is a compilation of 25 of my favorite movies. They are ones that I watch over and over. They are in no specific order at all and they may not actually be very popular movies but I just love them for various reasons.
1. Raising Arizona
2. Wizard of Oz
3. Lost Boys
4. Shawshank Redemption
5. Pulp Fiction
6. Green Mile
7. La Bamba
8. Nightmare before Christmas
9. Birdcage
10. Mask
11. Knights Tale
12. Top Gun
13. Forrest Gump
14. LadyHawke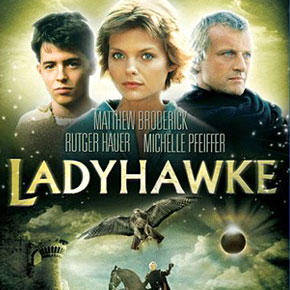 15. Breakfast Club
16. Princess Bride
17. Shining
18. One flew over the cuckoos nest
19. Tombstone
20. Rocky Horror Picture Show
21. Dead Poets Society
22. To Kill a Mockingbird
23. Lovely Bones
24. Legends of the Fall
25. Office Space

Have a great day yall!!!